Hepatitis Test and Vaccination
Dr.S.Arani MD's Medical Facility with state of the art technology for the quick
screening, testing (FDA Approved) , examination and Vaccination for Hepatitis. If you need answers for your concerns, we can help you.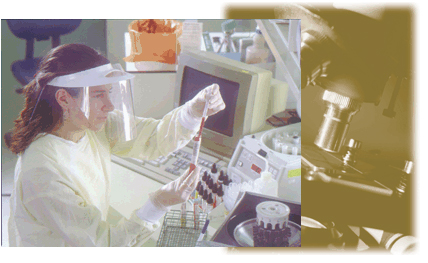 It means inflamation of liver. STD viral Hepatitis incude
Hepatitis A
Hepatitis B
Heptatis C

At this time Hep A and Hep B are the only Vaccine preventable STDs and the most common.
Hepatitis A : Almost all cases are due to oral-fecal transmission in this way oral-genital or oral-anal sex may facilitate its transmission. Acute illness is indistinguishable from that related to hepatitis B or C. Incubation period is relatively short ranging from 15-50 days. This is the time takes that this virus become symptomatic in human body. Illness last 1-2 weeks
Symptom:
Muscle pain
Vomiting
loss of appetite
headache
low grade fever
darkening of urine
Liver Enzyme: there are marker to show if there is active inflamation in liver. We could test you for them in few minutes. Test for Hep A, B or C takes longer time in order to get the result which is more than > 24 Hours.
Death occurs in less than 0.1-.2% but rise in 1.8%in adults over 50 years of age.
15% may get "relapsing Heptitis A" with patients get recurrent symptomatic and lab evidence of hepatitis within several months on initial infection.
Hep A & B Vaccine availble today upon walk in basis
Hepatitis B
The most commonly reported mode of transmission is sexual transmission in the United States. Ano-rectal intercourse (receptive and insertive) and exposure to large number of of partners appear to be primary risk factors. Incubation period is usually 45-180 days, average 2-3 months
Symptom
Abdominal Pain
Nausea
Vomiting
Loss of appetite
Blood test evaluation with these nonspecific symptom usually reveal elevated liver enzyme.
Hepatitis C is a disease of the liver caused by the hepatitis C virus (HCV). You may be at risk for hepatitis C and should contact your medical care provider for a blood test if you:
were notified that you received blood from a donor who later tested positive for hepatitis C.
have ever injected illegal drugs, even if you experimented a few times many years ago
received a blood transfusion or solid organ transplant before July, 1992
were a recipient of clotting factor(s) made before 1987
have ever been on long-term kidney dialysis
have evidence of liver disease (e.g., persistently abnormal ALT levels)
Please refer to cdc for latest guidline
We are open Monday to Friday 9 AM to 7 PM & Saturday 9 AM to 4 PM

(323) 231-6000
Welcome Walk in
4524 S San Pedro Place
Los Angeles, CA 90011